The Wisconsin Public Service (WPS) Foundation is continuing its support for first responders with a memorable gift. The foundation will award $75,000 this year to police, fire and emergency medical services agencies. This record amount of funding is part of the 10th anniversary of the foundation's Rewarding Responders Grant program.
Emergency response agencies can apply for a grant now through June 15.
About the Rewarding Responders Grant program
The WPS Foundation created its Rewarding Responders Grant program in 2014, continuing its longstanding commitment to support public safety efforts. In the past decade, the WPS Foundation has awarded more than $450,000 to help 184 public safety agencies purchase lifesaving equipment or training.
Last year's grants helped departments across northeast and north central Wisconsin purchase important safety tools such as thermal imaging cameras, hazardous gas detectors and scene safety lights. The Hobart-Lawrence Police Department was among the recipients, using its grant to purchase a safe detection system for hazardous substances.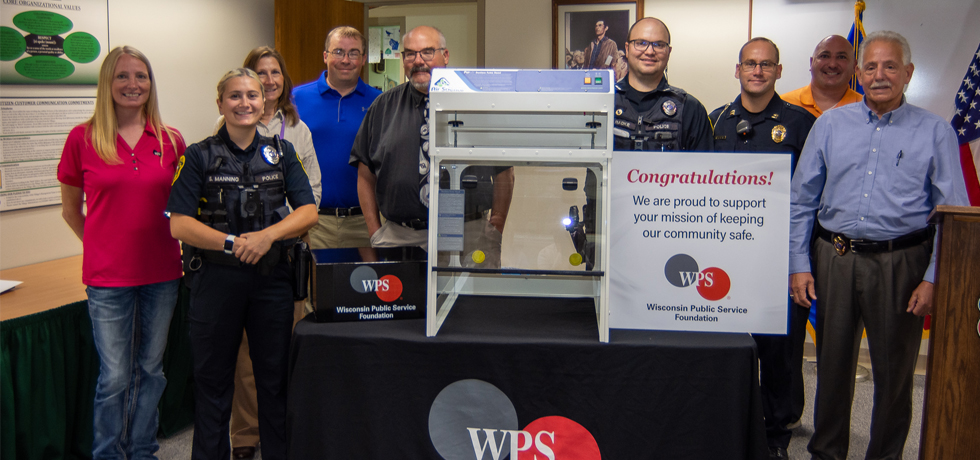 "Our partnership with the WPS Foundation allowed us to continue providing a high-quality policing service to our communities by providing a sense of safety in dealing with dangerous substances," said Michael Renkas, police chief — Hobart-Lawrence Police Department. "The support from the WPS Foundation and other community partners is incredibly humbling for us, and shows their appreciation for our organization."
Applying for a grant
Emergency response agencies are eligible to receive a grant if they:
Operate in the WPS electric or natural gas service area.
Did not receive a grant in 2022.
Complete an online grant application.
Demonstrate the equipment or training they will acquire is part of a well-planned effort to improve public safety. Grants also can be put toward unique, safety-related projects that are one-time efforts.
Grants of up to $2,000 are available to eligible departments. Learn more about or apply for the grant