Catching up on a streaming TV hit. Crafting the perfect presentation at work. Cooking a delicious dish for dinner.
That's just a few of the everyday activities Wisconsin Public Service's (WPS) Hodag Solar Park powered in the past year. The renewable energy facility reaches its one-year anniversary this month with impressive results in delivering affordable, reliable and clean energy to homes and businesses.
A sparkling start for Hodag Solar Park
Hodag Solar Park is the first large-scale solar park in Wisconsin's Northwoods region. Since beginning operations last January, the 7.5-megawatt facility has produced enough energy to:
Power more than 2.5 million smartphones for a year.
Power more than 98,000 laptops for a year.
Wash and dry laundry for more than 17,000 households for a year.
Power more than 2,500 electric vehicles for a year.
From frigid winter weather to damaging storms and scorching summer days, Hodag Solar Park reliably and efficiently served WPS customers throughout the year.
Hodag Solar Park is the third large-scale solar facility WPS has brought online since 2020. The facility features 21,000 solar panels on 50 acres near Rhinelander.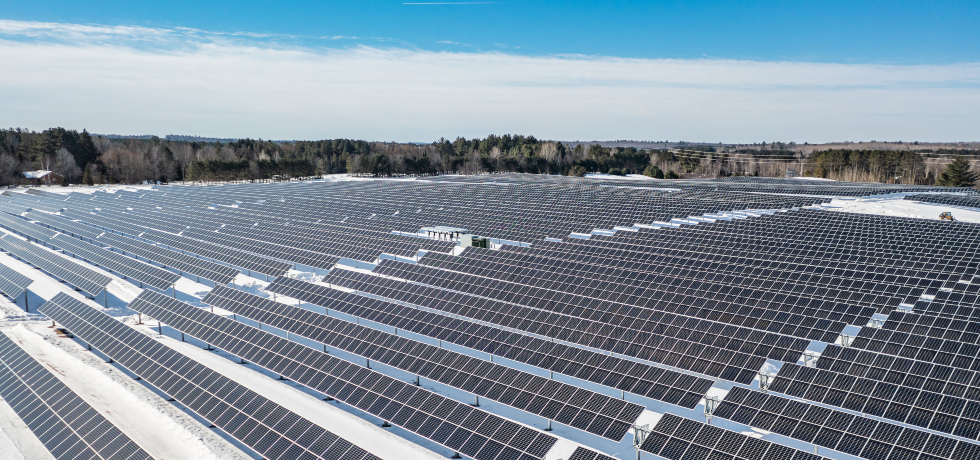 Committed to affordable, reliable and clean
WPS and its parent company, WEC Energy Group, continue to bring new renewable energy facilities online as part of their commitment to a bright, sustainable future. In the next five years, WEC Energy Group is planning to add nearly 3,300 megawatts of new solar, wind and battery storage facilities — quadrupling its carbon-free generation in Wisconsin.
Another step in reducing carbon emissions
WEC Energy Group's investments in clean energy projects like the Hodag Solar Park also are important parts of its aggressive carbon emissions goals. These goals include:
Reducing carbon emissions 60% by the end of 2025 and 80% by the end of 2030, both from 2005 levels.
Eliminating coal as an energy source by the end of 2035.
Becoming net carbon neutral from electric generation by 2050.
Along with reducing carbon emissions, the steps WEC Energy Group is taking — adding renewable energy facilities and retiring older, less efficient fossil-fueled generation — are expected to provide $2 billion of savings to its customers during the next 20 years.
Explore WPS and WEC Energy Group's renewable energy projects