Wisconsin Public Service (WPS) and We Energies are cheering on this year's class of peregrine falcon chicks as they learn to fly and leave the nest. People around the world tuned in to live web cameras to watch these endangered birds hatch and grow.
This year, people across Wisconsin shared their school spirit and voted to name 11 falcon chicks in honor of the state's most beloved college mascots.
Here are the facts about this year's falcon families:
Oak Creek Power Plant    
Proud parents Michael and Essity welcomed three chicks this year. This was their fourth year nesting together.
Ember — in honor of Ember the Firebird, Carthage College
Ollie — in honor of Ollie the Owl, Waukesha County Technical College
Bucky — in honor of Bucky Badger, University of Wisconsin-Madison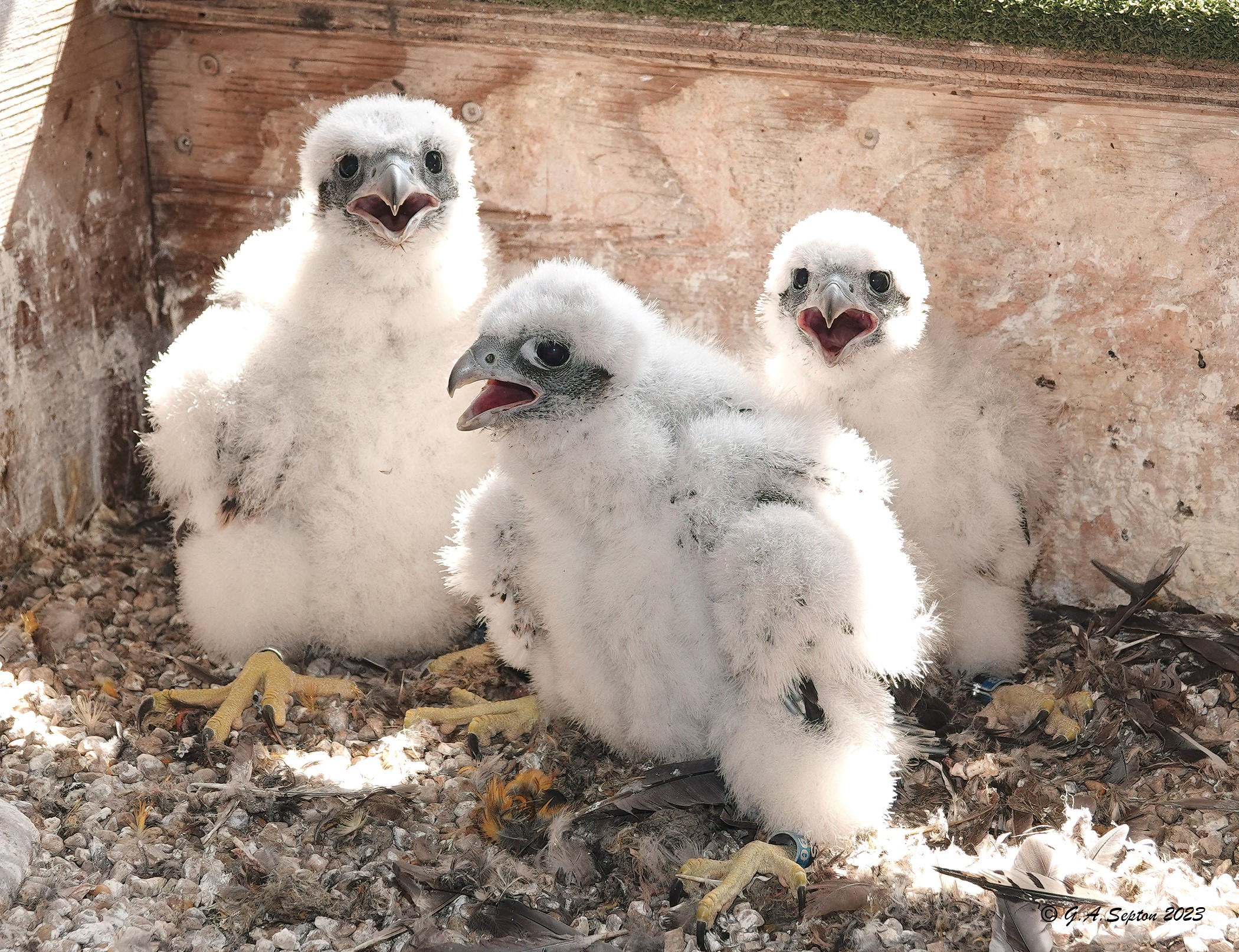 Port Washington Power Plant
Brinn and Beasley celebrated their seventh anniversary together at the Port Washington nest box this year. They welcomed two chicks. Unfortunately, a technical issue caused the live nest box camera at this site to fail midseason, but repairs will be made after the chicks leave the nest.
Pete — in honor of Pio Pete, Carroll University
Phlash — in honor of Phlash the Phoenix, University of Wisconsin-Green Bay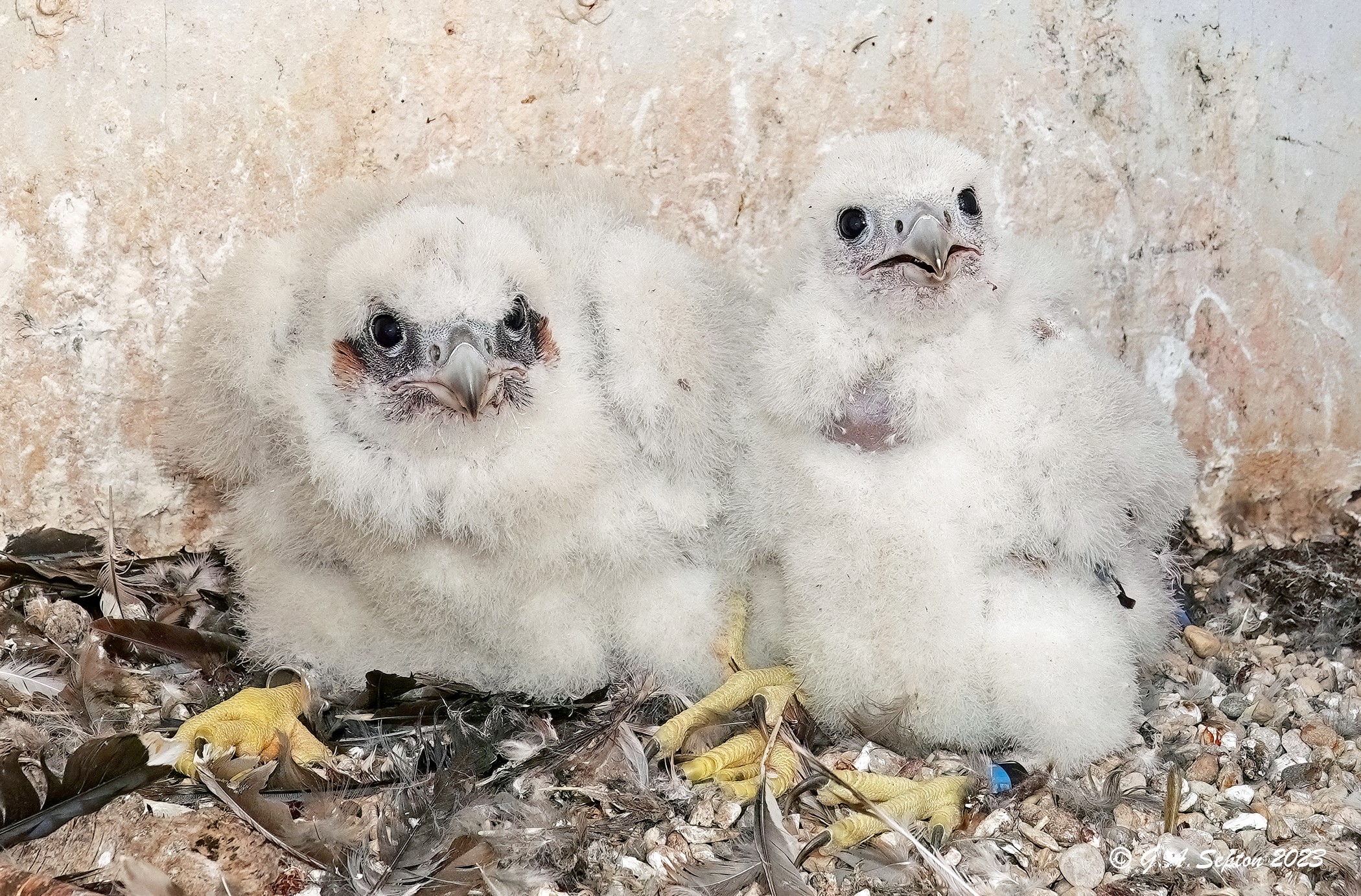 Valley Power Plant in Milwaukee
Hercules and an unbanded female welcomed three chicks this year. The company's peregrine falcon manager believes this pair has been nesting together for 10 years.
Blu — in honor of Blu the Blugold, University of Wisconsin-Eau Claire
Roscoe — in honor of Roscoe Raider, Milwaukee School of Engineering
Iggy — in honor of Iggy the Golden Eagle, Marquette University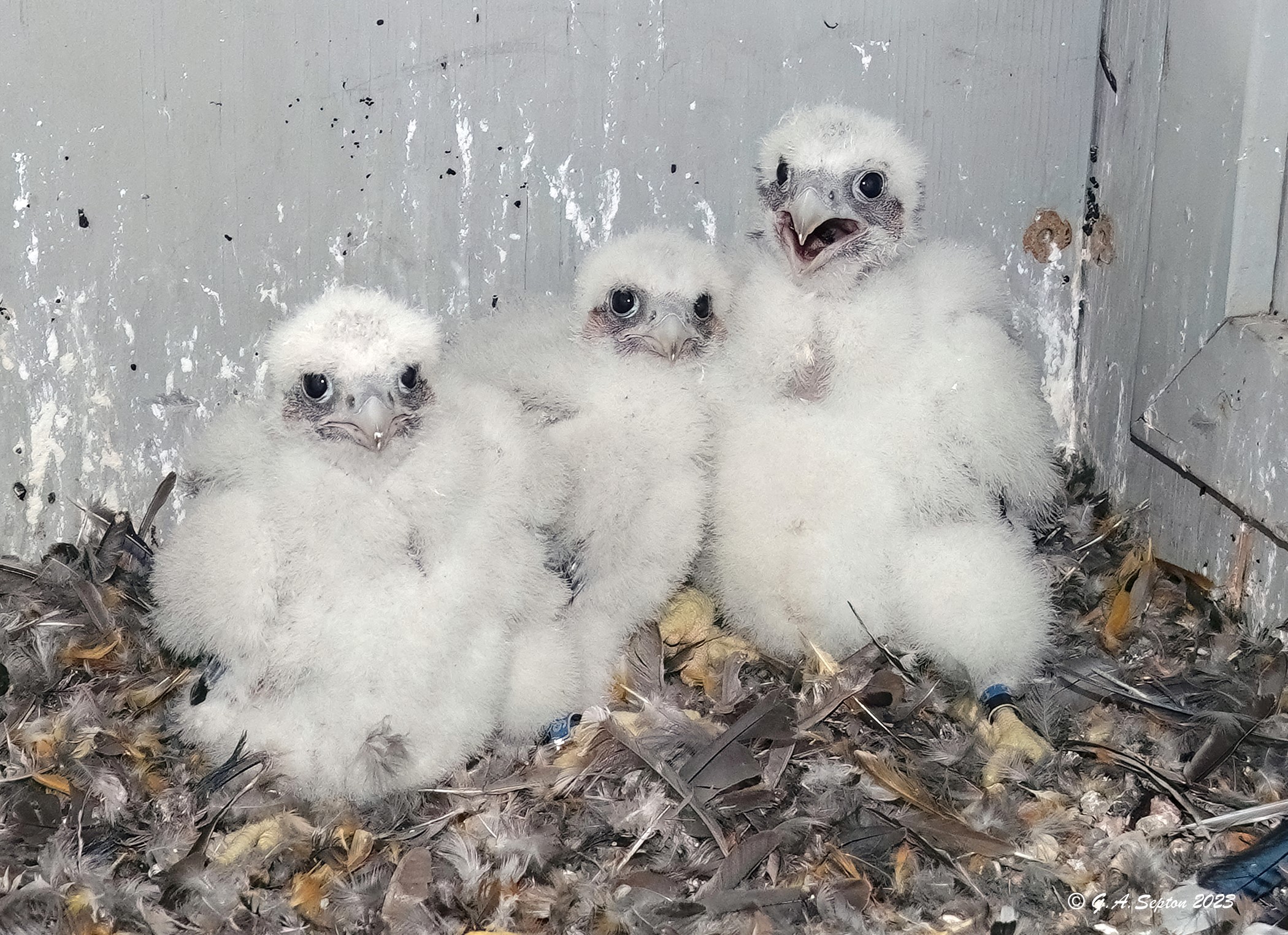 Weston Power Plant in Rothschild
Sheldon and an unbanded female welcomed three chicks this year. This is Sheldon's eighth year nesting at Weston Power Plant, and likely the second for the unbanded female.
Norby — in honor of Norby the Green Knight, St. Norbert College
Clash — in honor of Clash the Titan, University of Wisconsin-Oshkosh
Stryker — in honor of Stryker the Eagle, University of Wisconsin-La Crosse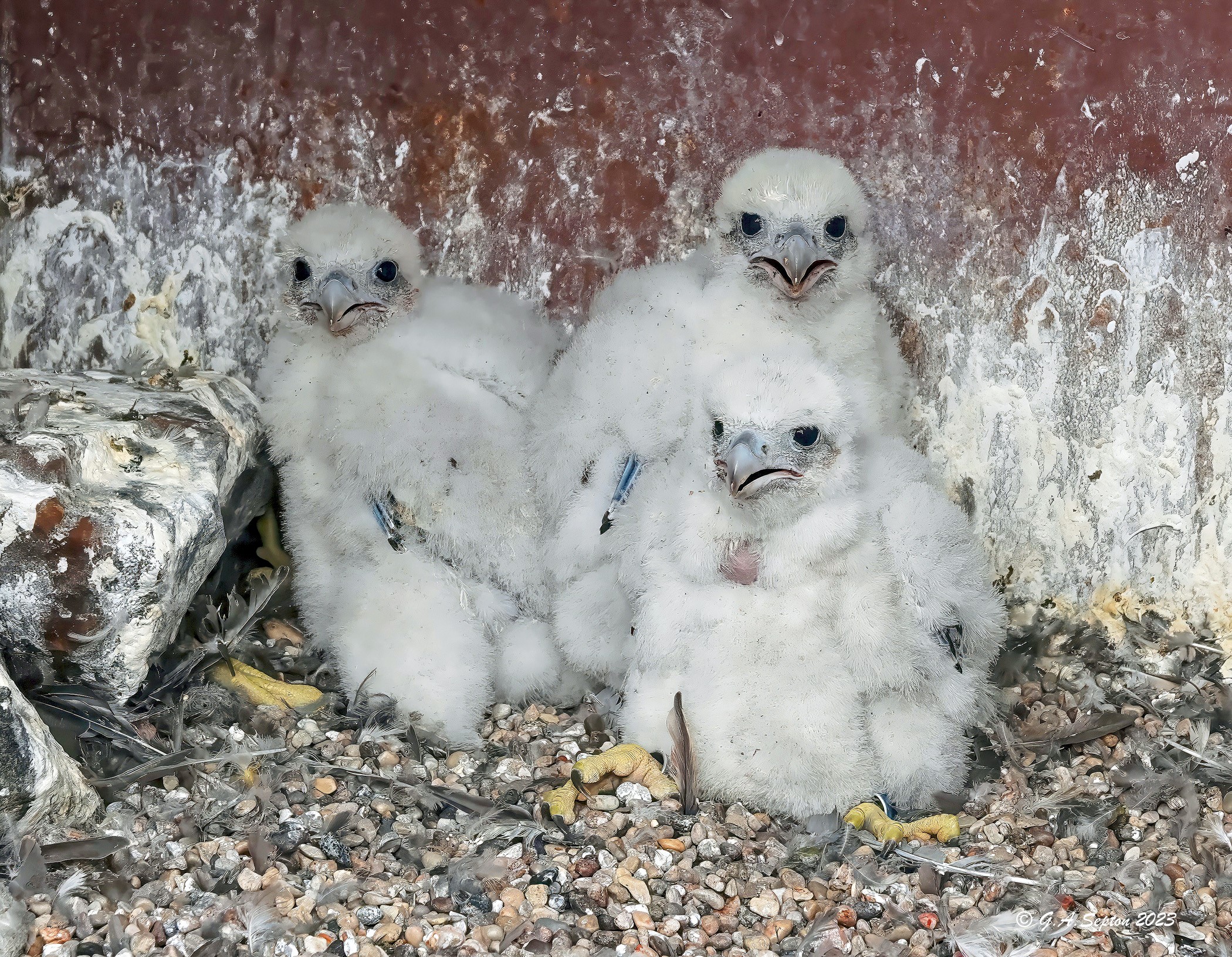 About the bandings
Banding the chicks is a crucial step in WPS and We Energies' peregrine falcon recovery efforts each year. The companies' peregrine falcon manager places small metal bands on the chicks when they're about three weeks old. The bands allow people to identify each falcon by the combination of colors, letters and numbers. Birdwatchers can then contact the falcon manager and let him know they've spotted one of the peregrines in the wild.
Peregrine falcon program
WPS and We Energies began installing peregrine falcon nest boxes on power plants in the early '90s. So far, 444 peregrine falcons have hatched at WPS and We Energies facilities — 20% of all peregrine falcons born in Wisconsin.
This program is another way WPS and We Energies are building a bright, sustainable future. From helping endangered animals and restoring natural habitats, to building new solar facilities and reducing carbon emissions, WPS and We Energies are committed to a cleaner future.