Green Bay — A favorite event for farmers is ready to return. Wisconsin Public Service (WPS) will host the 60th anniversary WPS Farm Show March 29-31 on the Experimental Aircraft Association (EAA) grounds in Oshkosh.
Approximately 20,000 people from across the Midwest are expected to attend the milestone event, which is back for the first time since 2019. The 2022 WPS Farm Show features approximately 400 exhibitors showcasing the agricultural industry's latest innovations, including large farm machinery, robotic milking systems and precision planting equipment. These tools can help farms of all sizes run more efficiently and grow their operations.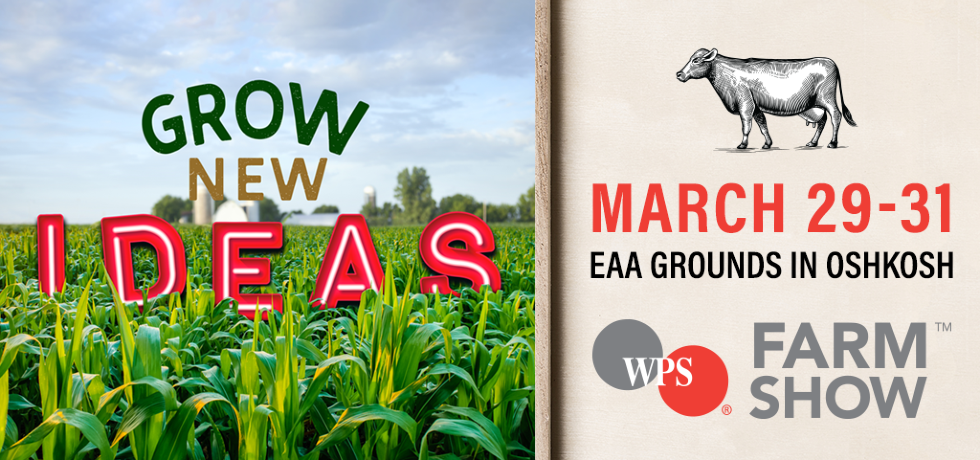 From small start to springtime tradition
By comparison, the first WPS Farm Show in 1961 included only 25 exhibitors inside the former Brown County Veterans Memorial Arena. The event demonstrated how electricity could be used on farms by displaying state-of-the-art technology such as silo unloaders, vacuum pumps and milk coolers.
Additional attractions
Visitors to the 60th anniversary show also can stop by:
The WPS Farm Show Food Tent, featuring food from several state nonprofit groups.
A silent auction benefiting the Wisconsin FFA Foundation and Oshkosh West FFA (located in Hangar B).
Kids' tractor pull (March 30 at 12:30 p.m.).
Health screenings from University of Wisconsin-Oshkosh nursing students and Rural Health Initiative.
The WPS Farm Show takes place 9 a.m. to 4 p.m. March 29 and 30, and 9 a.m. to 3 p.m. March 31. Admission is free, but there is a $5 charge to park on the EAA grounds.
More information on this year's event is available at wpsfarmshow.com.